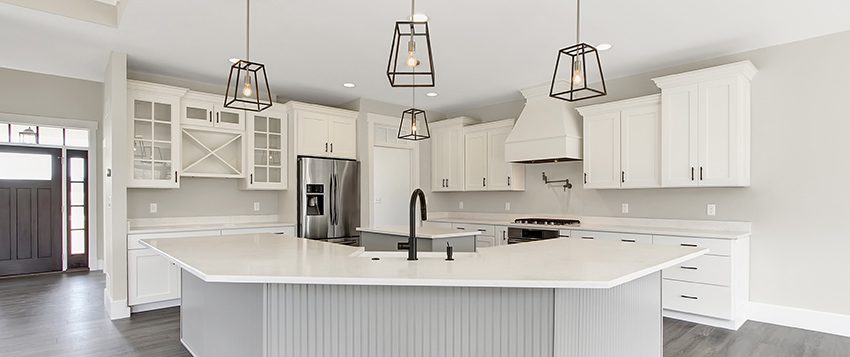 Nice and Easy
Burkentine Builders grows its building company with a culture of Living Different.
By: Alan Dorich, Modern Home Builder Magazine
"The way we craft our business is aimed at challenging the status quo and allowing families to live different."

– Mike Burkentine, Co-owner and Vice President of Sales and Business Development
When Burkentine Builders meets with its clients, the company's associates like to keep things relaxed and casual. For example, when customers go to its model homes, they can enjoy a beverage from the house's refrigerator.
"If you want to have a beer or wine while discussing your house at the end of a work day, feel free," Mike Burkentine says, noting that the company's easygoing pace helps it build authentic relationships with its clients. "We are focused on building a culture of happiness with quality people and products."
Burkentine is a co-owner and the vice president of sales and business development for the Pennsylvania and Northern Maryland – based company. His father, Paul Burkentine, started the company in 1989.
Since then, Mike Burkentine says, the firm has grown from residential construction to commercial real estate, multifamily residential construction and the rental industry. His brothers, Bryan and Bryce, have joined him in the business, which employs a staff of 50.
The company focuses a lot of attention on "why" it exists. Last year, the company went through a rebranding, which saw it implement the new redesigned Burkentine Builders logo, along with its new "Live Different" slogan. The motto reflects how the firm works with its customers.
Many of its projects, he notes, features exterior home colors that make them stand out. "We are successful by not having everything the same," Burkentine says. "Thirty years from now, we want people to feel it was a Burkentine community."
Burkentine Builders also sets itself apart by offering its clients "full cycle" service, he adds. If clients decide to build a house with the company, "We can accommodate you in one of our various rental communities," he says. Read More >